Receive updates about CCCMF's schedule of concerts for our 2017 season (currently in the planning stage) by signing up for our mailing list (click here).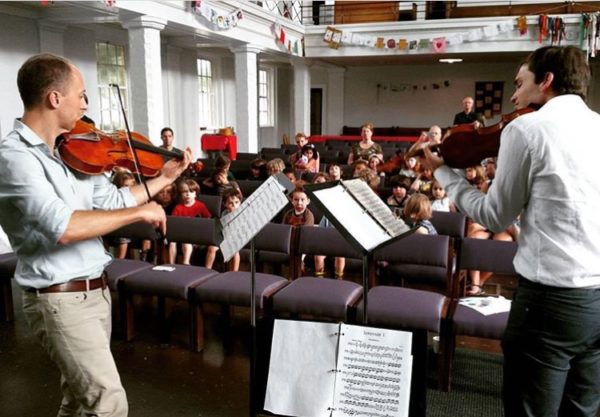 During our inaugural 2016 season, in addition to the three concerts CCCMF presented FREE to the public (scroll down to view), we visited and performed at the following nursing homes, hospitals, schools, helping organizations, and missions from August 16 – 21, 2016:
Click on the links below to find out more about these wonderful organizations!
Apex Youth Center
Audubon Charter School
Crescent City Cafe
First Grace United Methodist Church
HomeLife in the Gardens
Martin Behrman Charter School
Lambeth House
New Orleans Center for the Creative Arts
Ochsner Medical Center
Open Table
Our Lady of Wisdom Healthcare Center
Poydras Home
Rayne Early Childhood Program
Rayne Memorial United Methodist Church
Uptown Health Care
Information on the three concerts CCCMF presented FREE to the public during our inaugural 2016 season follows below:
Program No. 1
Urban South Brewery
August 18, 2016
6 PM
To go to the full event page, please click here.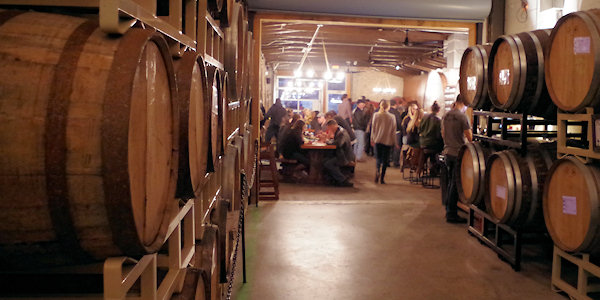 This informal concert will pair great Classical music with some of New Orleans' best local beer, all in the fantastic space inside the very brewery that makes it!  
Special beer flights will also be available for purchase.
Stick around for drinks with CCCMF musicians
immediately after the concert.
Program: TBA
Program No. 2
Dixon Hall, Tulane University
August 19, 2016
7:30 PM (pre-concert talk at 7 PM)
To go to the full event page, please click here.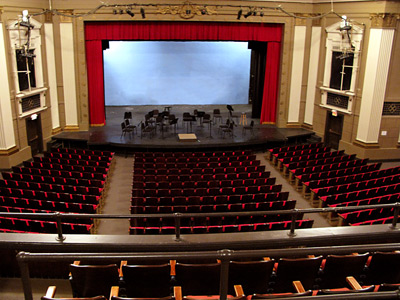 Restoration and Renewal
New Orleans is one of the great cities of the world, and one with which we all associate the themes of restoration and renewal.  As we approach the end of the tenth year since the devastation of Hurricane Katrina, we are continually reminded of these themes in the incredible recovery and rebirth we have seen in New Orleans.  For this program, we will explore works whose stories also capture the essence of these themes.  Johannes Brahms, who by 1890 had long been the world's most famous and respected composer, had lived an emotionally turbulent life, and had largely withdrawn from society.  Even so, as he composed his second string quintet, his intended final composition, he mustered every ounce of drama, pathos, and joy he had at his command to create one of his most impressive works.  Franz Schubert composed his F minor Fantasia for four-hands piano in the final year of his life, both as a way of coping with a spurning of affection by his pupil and as a tribute to her.  Its melancholy, brooding character combines with an ingenious, fluid construction that belies the youth of its composer.  Ernest Chausson, who also died young, had premonitions that this would happen, and only hoped that before it did he would have "made something of himself."  It was with his sumptuous Concerto, Op. 21 that he found his greatest professional triumph and left his most lasting mark on the music world.  It is a work now considered to be the absolute pinnacle of Romantic French chamber music.
Johannes Brahms (1833 – 1897)
String Quintet No. 2 in G major, Op. 111 (1890)
Franz Schubert (1797 – 1828)
Fantasia in F minor, D. 940 (1828)
Intermission
Ernest Chausson (1855 – 1899)
Concerto for Violin, Piano, and String Quartet in D major, Op. 21 (1891)
Program No. 3
Sanctuary, Rayne Memorial United Methodist Church
August 21, 2016
3 PM (pre-concert talk at 2:30 PM)
To go to the full event page, please click here.
Three Paths to Brilliance
This program juxtaposes movements of works written by great composers at the beginning of their careers with ones written when they had fully matured as artists. Far from showing that the later work is "better" than the earlier one, all the selections on this program show the composer at his absolute best, just in a different stage of his career and personal life. For Ludwig van Beethoven, with his stormy personal life and after the tumultuous, doomed relationships of his youth, in late music (the selection on this program is from his last fully-completed work) there is often a sense of calm, peaceful resignation. Felix Mendelssohn, however, was as precocious a musician who ever lived, composing with seemingly effortless dexterity at the age of 14, and developing into a fully matured conveyer of deeply personal writing. Antonín Dvořák was set on a path to follow his father's footsteps and become a butcher in a small Czech town, but at the last minute changed his mind, moved to Prague to play viola in its opera orchestra, and the rest is history. While his first, self-taught efforts at composition were touch-and-go, Dvořák's works eventually caught the attention of Johannes Brahms, who put him on the path to being one of the most famous composers in the world during his own lifetime.
Ludwig van Beethoven (1770 – 1827)
String Quintet in C major, Op. 29 (1801) – Presto
String Quartet in F major, Op. 135 (1826) – Lento assai, cantante e tranquillo 
Antonín Dvořák (1841 – 1904)
Romance, Op. 11 (1877) 
Felix Mendelssohn (1809 – 1847)
Piano Quartet No. 2 in F minor, Op. 2 (1823) – Finale: Allegro molto vivace
String Quintet No. 2 in Bb major, Op. 87 (1845) – Adagio e lento
Antonín Dvořák (1841 – 1904)
Piano Quintet in A major, Op. 81 (1887) – Finale: Allegro